No Time to Die Confirmation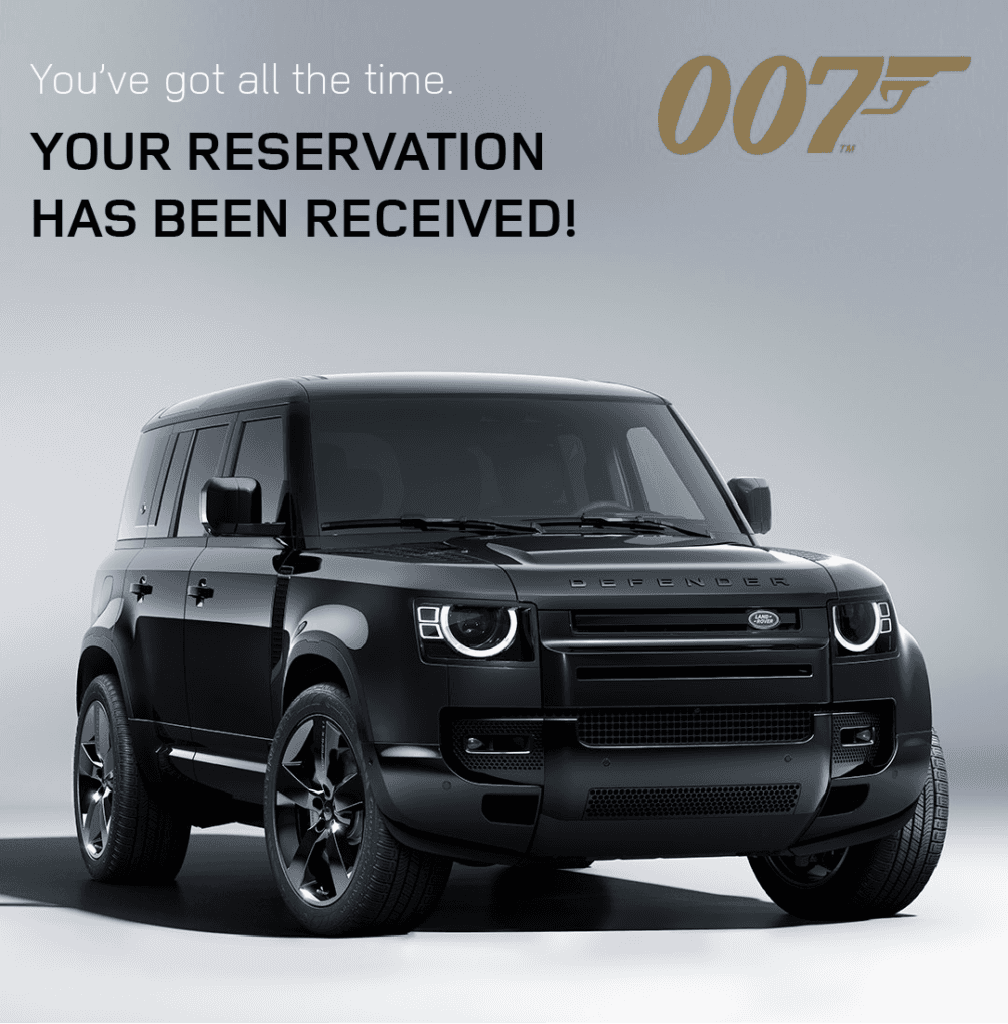 Thank you for your interest in seeing James Bond: No Time to Die with us on Thursday, October 7th at 6:30 PM. 
Why this opportunity is being offered:
The new James Bond movie, No Time to Die, has partnered with Land Rover to feature the Land Rover Defender in the movie. Through this partnership, we are able to offer the opportunity to the Land Rover Community to get an exclusive screening of the movie before its release date!
We are looking forward to sharing this experience with you!