Land Rover Defender Series: What's to Come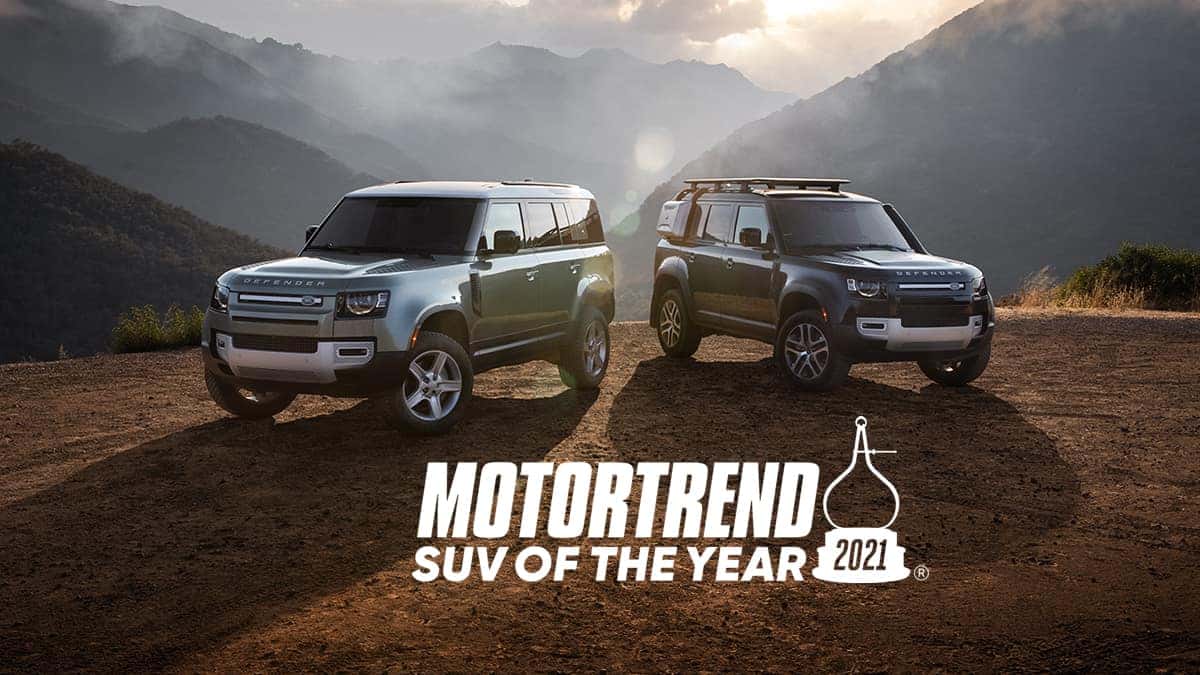 The Defender series are some of Land Rover's best selling models. It seems as though Land Rover has taken notice of the Defender love and has many exciting new Defender's set to hit the market soon! While exciting, this information can also be a lot to process as you research what Defender might best fit your needs. Land Rover of Grand Rapids has taken the time to break the Defender news down so you can educate yourself and be prepared for what models will be hitting the market and when.
2021 Defender 90
2021 saw Land Rover introduce the Defender 90 to the series. The two key differences between the Defender 90 and the Defender 110 include:
2-door body

Shorter wheelbase at 102 inches (compared to the 110's 119 inch wheelbase)
The Defender 90 has also been launched to market with numerous different package options like the S, X-Dynamic S, First Edition, and X. Read more about these packages here.
The 2021 Defender 90 is available for order now: https://www.landroverusa.com/vehicles/defender-2021/models.html
2022 Defender 90/110 V8
After the launch of the Defender 90, Land Rover quickly got to work on its next adaptation of the 90 and 110 models – the 2022 Defender 90/110 V8. As the names suggest, the Defender V8 models will include a supercharged V8 engine. The inclusion of a supercharged V8 engine has allowed the Defender 90 and Defender 110 to improve on its already impressive stats:
518 HP engine (up from a 296 HP engine on a standard Defender 90/110)

149 mph top speed (up from a top speed of 119 on a standard Defender 90/110)

4.9 and 5.1 0-60 acceleration speed on the Defender 90 V8 and Defender 110 V8, respectfully. (Down from 7.6 seconds and 7.7 seconds, respectfully.)
Land Rover has also launched a Carpathian Edition to the Defender 90/110 V8. Additionally, the 2022 Defender 110 has a brand new XS edition. You can learn more about these editions here.
The 2022 Defender models are not available to order, but it is expected for sales to begin June 2021.
Oh, and one more heads up – Land Rover has already hinted at a hotter Defender V8 to rival Mercedes-AMG G63.
2023 Defender 130 (Expected)
Recently, Land Rover announced the addition of the Defender 130 to the Defender lineup. While the specifics of the Defender 130 are yet to be confirmed, it is expected that the new model will come to market with the addition of third row seating. The Defender 130 third row seating is expected to be able to fit an adult in the third row while also leaving plenty of room for a trunk (an improvement from the Defender 110 5+2 seating option currently available – see picture above).
You can read more about what we know about the Defender 130 so far here.
It is evident that Land Rover has large plans in place for the Defender series. Stay up-to-date with all the latest Defender news by following us on Facebook at Sharpe Cars and Land Rover of Grand Rapids.
Visit Sharpe Cars online to view our current Land Rover Defender inventory.